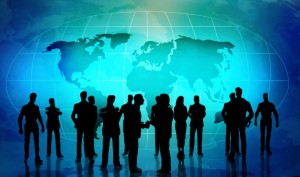 The question really is, how do you get people to do anything?
How do you get people to join your business? When someone says to me that no one is joining their team, I say "Okay, how many people did you prospect last week?" "Well, only two." Well, okay, even if you're amazing at recruiting, and you have a 50% close rate, that's one person.
How many people are you asking on a daily basis? That's a big question. Are you speaking with at least 2 new people a day, 10 people a week?
There is hope. Yes, there is.
So how do you get people to join your business? You have heard it is a numbers game and it certainly is, however, you should always be working on improving your skills. Mindset and personal development skills. There are many network marketing industry trainers out there to tap into.  Always work to improve your conversion rate and the way that you do that is by listening to network marketing trainings online, going through network marketing books, practice, all of these things. Spend time studying the network marketing industry. Learn more on persuasion, influence, prospecting, closing.
So, want more people to join your team? Number one, work on your skills and that comes with practice. That comes with studying. Number two, it does come to a numbers game. It does.
19 hard things you do to be successful
I don't want to say to just keep prospecting without giving you the advice of work on your skills too, so it's a one-two punch. You work on your skills, and you get out there and hit the numbers.  That is how you will build a large organization and an awesome business. Best wishes. You got this!
Alison Boers
Mia Bella Candles Sapphire Director