There are reasons why some people succeed, while others struggle.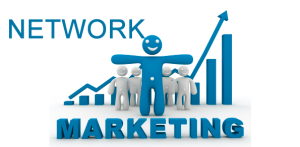 If you're having difficulty converting prospects, here are 10 tips that can give you a leg up:
1. Make an excellent first impression: You may only get a few minutes to really impress someone.
2. Know what you don't know: The easiest way to turn potential customers off is to come off like a know-it-all.
3. Practice what others teach: Find role models or mentors in the field and watch what they do, then emulate it.
4. Remember people's names and faces: You never know when remembering someone is going to mean the difference between them listening to you or tuning you out.
5. Be a leader to those below you: As much as you want to climb the ladder, don't forget to be a role model to those just getting started. They need you to set a good example.
6. Treat your business like a business: Even if direct selling isn't your primary job, give it the time and respect it deserves, so one day you can make it your No.1 priority.
7. Research, research, research: Learn everything you can about potential customers, and your business. There's no such thing as knowing too much.
8. Get strong at reading non-verbal cues: Customers often say more with their facial expressions and gestures than they do with words.
9. Act and don't hesitate: When a decision needs to be made, don't delay. Chances are, someone else is pursuing the same opportunity you are.
10. Confidence is everything: Belief in yourself is at least half the battle; think positive and you'll get positive results.