Mia Bella's Gourmet Candles & Mia Melts!

Would you like to learn more on becoming a Mia Bella's Candles Distributor? 

 

1. The Product: Mia Bella's Natural Wax
Why Mia Bella's Scent Sations gourmet candles? Because our Mia Bella's are made with palm wax, it means our candles are NOT made of paraffin. In other words, paraffin wax really is petroleum oil. Petroleum oil is what causes that black soot around your jars, on walls, carpets and even your lungs! If you have used candles that produce that black soot, we have a much cleaner alternative for you.
Therefore, our Mia Bella's are clean burning and practically soot free. I have used many different candles over the years and our Mia Bella's, by far, are the very best candles on the market! I won't use another candle besides Mia Bella's candles.
What type of products do we have?
Mia Bella gourmet candles offers the traditional natural wax, wicked candle, but we also offer the popular flameless collection as an alternative as well which are our Mia Melts (wax melts for your warmers). This gives you the exceptionally pleasing fragrances of a scented candle, but without any flame. Our Mia Melts smell amazing and you can use them in any warmer. 
As a result, our Mia Bella natural wax candles burn even, CLEANER, virtually soot-free.

2. Can You Make Money With Candles?  Do People Really Buy Candles?
Would you like to get

great discounts

on our amazing candles for your own personal use?

How about spending more time with family and make more money earning from an income home?

Are you tired of working long hours?  Would you like a flexible schedule?

Are you wanting to get out of debt? Pay off some of those bills? Take that special vacation?

Could you be looking for an affordable home business that fits into the family budget?

Looking for immediate income working part time or a new career with wholesale candles?

Mia Bella's – Scent-Sations, Inc. is a solid company with unique, consumable product lines. In addition, we have a low cost of entry into a trend toward healthier alternatives.
YES!  People DO buy candles!
Firstly, how many people do you know right now who burn scented candles or use melts in their home and work places?
Secondly, do you think they are aware that there is a healthier, cleaner burning alternative candle?
Mia Bella has triple scented, gourmet candles made of natural palm wax.  Therefore, this proprietary wax burns evenly, is non-toxic, is practically soot free, and cleans up with hot soapy water. 
We simply share this good news with others!
Candles/melts are burned in 8 out of 10 homes in the U.S.
67% use candles at least once a week
Highly consumable because candles burn up over time
Candles are nearly a $3 billion dollar industry
Clean burning alternative natural wax — certainly a new trend in an already well established market.
Purchases are being made over and over again by people who have no interest in the business opportunity, they simply want the best gourmet candles money can buy                               
One of the highest retail profit margins ever offered 
No need to educate the consumer on how to use a candle
Most importantly, Simple 'Smell and Sell' demonstration will put money in your pocket today!  
We have a sophisticated way of introducing our gourmet products and our wholesale Mia Bella's candle distributor business opportunity through four distinct and flexible means of making money with candles. And you can also get your Mia Bella candles at wholesale for your own personal use! 
Therefore, our Mia Bella candle business realizes that in order for you to be successful, you need to have options that work for YOU! We will NEVER require you to host a home party or meet a sales quota! 
You CAN be successful! 
Whether you have a lot of experience or none at all… a lot of time to invest or just a little… it's all good! Our company, our team, and our proven system work with what you've got – and help you bring about the results you're looking for. 
For instance, below are the Four different ways of making making money with our Mia Bella wholesale candles. Click on each one for information.
3. What does it cost to get started as a Mia Bella's Distributor?
First of all, to build an incredible Mia Bella candle business with a good income, it's always best to have some products in hand to show and sell. Buy your Mia Bella candles & melts at wholesale!
Furthermore, we have 2 Mia Bella Candle Distributor programs to choose from:  
The Associate Program & our Monthly Website Bundle Option.
What is the best option?
Most people that join as a distributor come in with the Monthly Website Bundle program. The highest discounts and profit is through our Monthly Website Bundle program.  For instance, the Website Bundle program discounts are 44%-50% (also your profit) whereas the Associate Program discounts are 20%-25% (profit).
Basically, we have 3 Getting Started Packages to choose $59.95, $99.95, or $114.95 (SPECIAL IN September!). Starter Kits include wholesale Mia Bella products and your own personalized Scent-Team website. Regardless of which getting started package you choose, you can go online and order any amount of additional product at any time at the below-wholesale cost. As a Monthly Website Bundle Distributor, you will earn anywhere from 44%-50% profit on your face to face sales! That is huge. The higher discounts mean more profit for you! AND you will receive discount candles for your own personal use too! You can purchase our wholesale candles at a deep discount price (44%-50%).
Next…
When you join as a Mia Bella candles distributor, you would pick which starter kit you would like (the $59.95, $99.95, $114.95), then the following month starts the Monthly Website Bundle which is $44.95 per month. It includes products and your website each month. You will be considered an 'active' Mia Bella distributor by being in this program. No other quarterly or yearly quotas are required. If you sell the products in your Monthly Website Bundle each month at retail, you come out ahead! 
Get wholesale candles at incredible prices!
Also, any sales that come through your website, you will earn a 25% commission paid once a month by Scent-Sations. The company handles the payment and the shipping to your customer FOR you!
The Associate Program is a one time registration of $9.95. If you would like a website, it is $14.95 a month. Discounts/profits for Associates is 20%-25%. 
Why I love this business
For instance, starting my own candle business as a Mia Bella's candle distributor over 10 years ago was the answer I was looking for in my life. Like so many people, I grew tired of worrying how the bills would get paid every month. Also, I grew tired of working a job I didn't really enjoy, and that I knew would never create the life I wanted and deserved.
But there was nothing worse than going to bed every night with the feeling that what I was reaching for, felt so far away. How was I going to pay those HUGE college expenses for my two girls!  So I decided to do something about it. Believe it or not, the decision alone did wonders for me. It gave me a feeling of control and hope that I never felt working for somebody else! And now I know why. Working from home has been an absolute blessing. 

What has Mia Bella done for me?
It's taught me how to work smarter, rather than work harder. It's helping me make more money, and at the same time create more time to enjoy it. As a result, it provides me with an opportunity to meet people just like me, and help them create the life and lifestyle they dream about. 
Therefore, it all depends on YOU and the time and effort you put into your business each day.  If you treat your business like a business, it will grow.  Basically, if you treat it like a hobby, you won't make as much money. As a result, by sharing the products and also the business opportunity with others, THAT is how you will make the most amount of money.  We are expanding all over the U.S.A. and looking for entrepreneurs that want to earn a part time or even a full time income and team up with us! Also, what can be more simple .. it's a CANDLE!  In other words, put that jar under someone's nose and ask them if they want to 'smell' your business!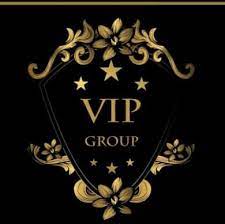 Come on in my VIP Mia Bella Group on Facebook too!
Read more about the company and you can ask questions there!
Maybe you are ready to start making money with our Mia Bella candle business? Seems like a good fit for you? I will be happy to get all your questions answered!

Scent-Sations, Inc. Mission:   "To provide an opportunity for a better life through unique, high-quality products, excellent compensation and business integrity."