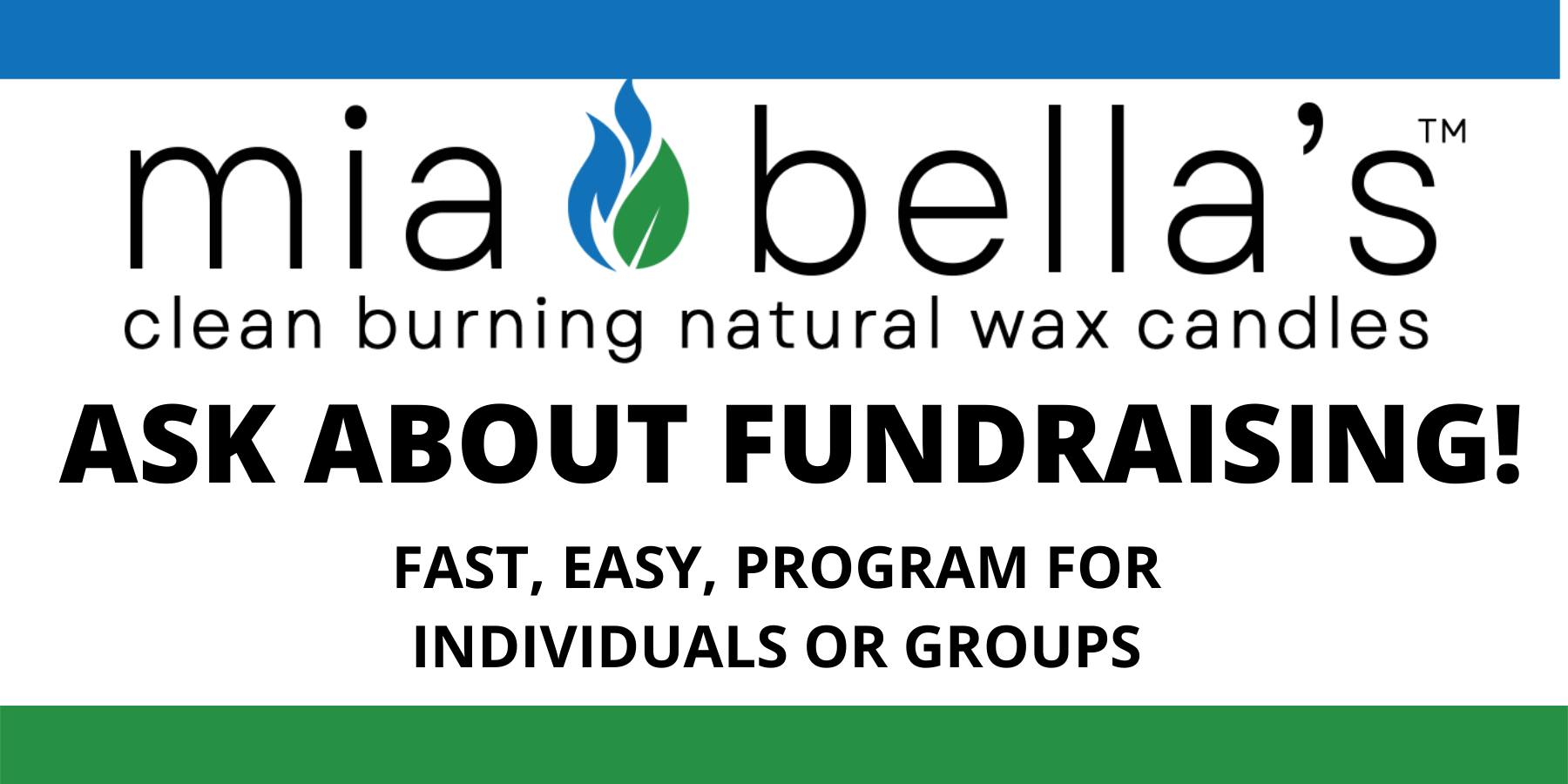 Mia Bella's candles fundraising is a wonderful idea to help groups and organizations earn extra profit!
Budgets are constantly being cut, and there are hundreds of thousands of organizations across the country looking for ways to earn more money every year.  Therefore, our Mia Bella candles is a great avenue for putting money in their pockets! 
I love to show groups and organizations a fundraiser using our healthy alternative gourmet candles.
The process of setting up a fundraiser is simple.
I will provide the group with the necessary papers, which include the Fundraising forms, a letter from myself if someone might have questions, and also a money envelope. The fundraiser will run about 2 weeks. Once it closes, the group would keep the $8 profit per candle up front, have a check made to myself, and then I would order the products. Locally, I normally have them shipped to myself so I can sort out by the seller to make it easier for the group. I would then deliver the candles to the location at a specified time. 
 Fundraising with Mia Bella candles for groups & individuals
 Mia Bella's Candles Fundraising Brochures
This type of fundraiser is similar to what you're used to seeing… participants show the brochure to their friends, neighbors, co-workers and family. At the end of the allotted time, the organization pays you the agreed upon amount and you place the order. The average price of our candles for the fundraising program is a flat $25. Pretty simple! The profit to the group is $8 per candle sold & you keep that profit upfront!
Groups That Can Benefit from Fundraising With Mia Bella Candles:



Dance Studio
Little League Baseball Teams
Animal Shelters and SPCA Organizations
Animal Rescue Groups
A friend with Medical Needs
Music Programs
Church and Mission Groups
Hope for the Cure
Wounded Warriors Project
The Wildlife Conservation Society
Senior Citizen Groups and Organizations
School Clubs – Band / Glee / Cheerleading / Chess / Theater etc.
Day Care Centers
Motorcycle Clubs
Any Group/Individual, or Organization that needs to raise money