Enter to win!
You will LOVE these incredible smelling Mia Melts! Enter to win! Free Melter & Mia Melts!
Going Green Never Looked or Smelled So Good!
What are our Mia Bella's made of? "Going Green" has become a prominent phrase for many companies, and a conscious choice for many families. Our company is doing its part too! For instance, take our exploding "Going Green" natural product lines & wrap them up into one dynamic business. You have a company helping people enjoy life's pleasures in a whole new healthier way!
Also, we have 100% cotton wicks in all our candles.
Creating an ambience of pure pleasure is the result of lighting any Mia Bella's candle and wrapping yourself with a beautiful earth friendly fragrance experience. In other words, our fragrances are so rich your senses will think they are experiencing the real thing. Plus, our clean burning natural wax makes it a perfect candle for any environmentally conscious lifestyle. "Going Green" never smelled so good!
Our most recent addition to the "Go Green" philosophy is in our "Free Spirit" line of gourmet scented candles. "Free Spirit" is a combination of natural Palm Wax and Hemp oil. We were the first international candle company to introduce clean burning Palm Wax scented candles and once again we are the first to introduce Palm wax/Hemp oil formula!
Mia Bella Candles – Scent-Sations, Inc. is a solid company with unique, consumable product lines. In addition, we have a low cost of entry into a trend toward healthier alternatives.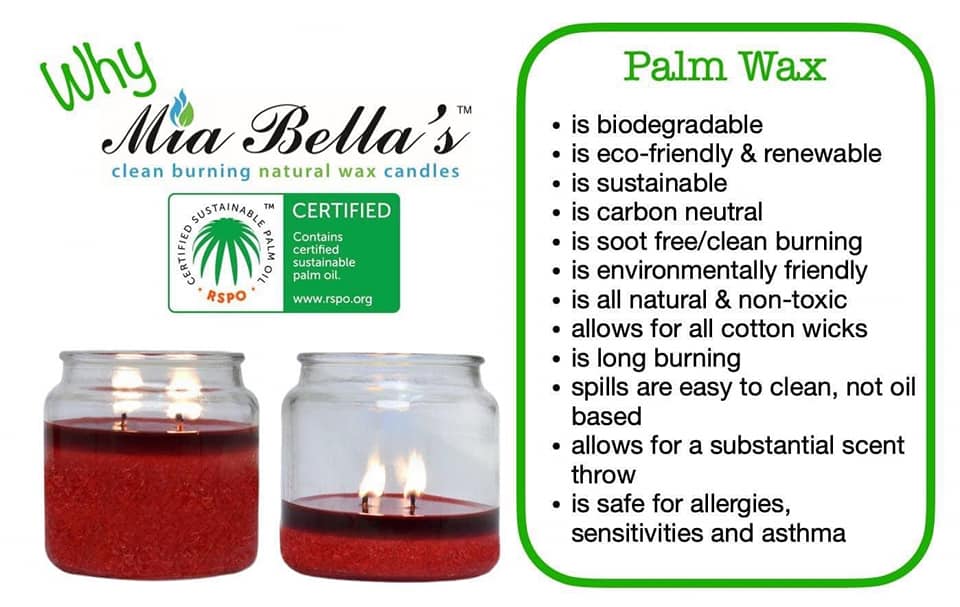 Would you like to receive discounts on Mia Bella candle products for your own personal use? Earn a wonderful part time income too with our amazing Mia Bella candles & melts!  No home parties, several ways to earn!  Go to www.AlisonBoers.com